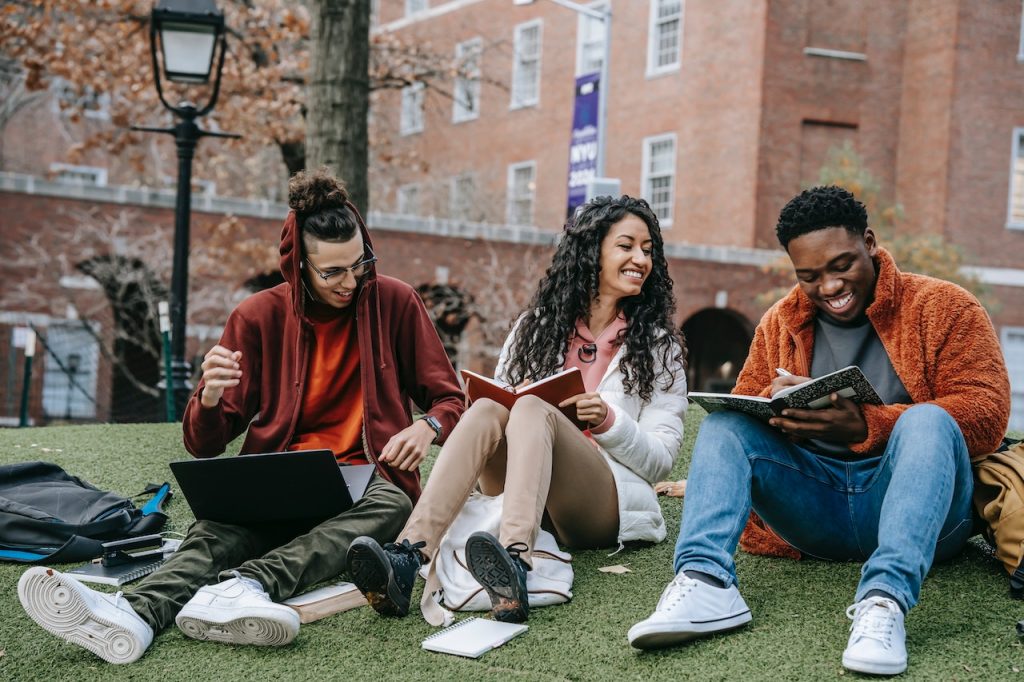 There have been dozens of debates over the pros and cons of homework.
Homework is one of the things that students fear, mainly due to the pressures that come with it. One has to spend extra time working on assignments that are more of an extension of school work. While homework is a core aspect of the traditional instruction system, it has grown to be a very divisive topic in the education system. Why should elementary students have homework? How about the homework pros and cons? Most people would like to get an answer to this question, especially with the level of controversy that continues to flood academia. This article explores the issue to help you understand why homework should be part of the school system and the reasons to limit the size of the assignments.

What are the reasons why students should not have homework?
Should schools abolish homework? Many students, teachers, and parents are troubled by this question. While educators may see it as a way of testing the student's mastery of concepts in the classroom, students are likely to perceive it as a way of persecution. There have been some cases of teachers giving assignments more than students can handle, leading to the need to remove the idea from academia. Here are some reasons why homework ought to be banned.
Homework interrupts the normal sleep cycle of the students
Teachers usually only care a little about the student's needs outside of academic performance. Most give assignments that compel the students to stay up for long hours, with some sitting up as late as 2 am. Such burdens contribute to irregular sleep patterns, interfering with the biological clock.
There is no real benefit in the learning process
Teachers assume that giving students a lot of homework tasks equates to better academic performance. However, this is not the case, as most students end up demoralized. That's the other cons of homework. The assignments end up driving them into a corner, becoming a devil rather than a motivation for them to learn more.
Homework stresses students
Speaking of the homework cons, it is important to mention that according to a study by Stanford University, 56 percent of students believe that homework is an excellent source of stress. Indeed, failure to have assignments means no anxiety or other forms of pressure for the student. They don't have to waste long hours at their desks or battle burnout just because they have to complete tasks.
Homework harms exam performance
Teachers give assignments in the hope that the students get a chance to master their skills to pass the examinations. However, the opposite takes place. Students invest a lot of time doing assignments to the extent that they must allocate time for their studies. As a result, they end up failing tests.
Writing is a technique that is beyond the majority of the students
Academic assignments usually involve substantial inscription assignments. Writing requires an individual to hone several skills, sometimes above average for students. With the teachers providing little help to the learners, writing becomes a colossal nightmare, reinforcing the need to have homework banned from the education system.
Should students have homework? Pros and cons of school assignments
As you read why should students have homework articles, consider the pros and cons before making a final decision. This is because the issue has grown to be a household topic, with parents and students looking for ways to help distinguish the concept from the academic system.
The pros why students should have homework include the following:
When it comes to the pros of homework, let's mention that a

ssignment enables the students to practice and master the core skills of their majors. Even though it might be time-consuming, daily practice ensures the student can master the significant concepts of the topic under discussion.
It creates an environment for the parent and the child to develop a better relationship. As the parent helps the student complete school assignments, they form a close connection involving the guardian in the child's academic journey.
The student gets to learn and practice the skills of task scheduling. Homework assignments are restricted to time. Hence, the student gets a chance to learn task management skills.
Homework enables the teachers to gauge whether the student has been able to master the concepts being taught in class. As a result, it helps educators tailor the teaching program to the learner's needs.
It allows students to tap into their interests, hobbies, and talents. Homework assignments enable students to access and unlock their imaginativeness and build skills in other areas that might be useful for their development.
The cons of school homework include the following:
Homework promotes physical inactivity, leading to the occurrence of lifestyle diseases.
It deprives the students of the time to relax and re-energize for other activities. As a result, the learner ends up living a life of exhaustion and without the motivation to continue working hard.
There needs to be sufficient proof that homework boosts students' performance. Despite taking a lot of personal time, no reliable study has linked homework to good performance.
Homework assignments can be overwhelming for students, denying them a chance to enjoy their free time to explore other areas of life.
Homework needs to be more balanced. Teachers provide extra assignments, forcing the students to spend more than three hours completing the work. Such a scenario is overdoing and prevents the students from focusing on other academic and personal growth areas.
It promotes a culture of poor work-life balance. This leads to the nurturing of student professionals who hold little importance for social life. Perhaps this is one of the primary reasons why students should not have homework.
Homework creates unfairness between children with parents who help with those who don't.
Reasons why students should have less homework
Too much work is a perennial complaint from most students. Here are reasons why learners should get lesser homework:
Less homework encourages students to learn
The school aims to teach students and make them love learning. Teachers should look for ways that make their audience appreciate being in school and always look forward to other lessons. Hence, the homework assignments should be less thought-provoking to ensure students are motivated to study.
To support mindfulness
A balanced workload promotes mindfulness. Less work means a reduced amount of stress. As a result, the students get sufficient time to rest and build on other areas of personal growth.
Students get time for adequate rest and sleep
Young students require time to rest and digest new skills and concepts. Teachers must understand that the children are in the stage of growth and discovery. Therefore, they should provide minimal assignments to stay focused on their academic journey.
To allow the children time out of academia
Children need time to grow and connect with their friends and parents personally. As a result, there is a need to give them time to explore other areas of interest and ensure they are active and ready for the next school lesson. The teachers must consider this and provide minimal assignments.
To protect student's self-esteem
Teachers usually do my homework assignments and award grades. Some students score less and may feel unworthy, leading to low self-esteem. Based on this, teachers should reduce the number of assignments to ensure all children have the highest self-esteem and grow to be the people they dream of being.
Verdict
Homework is tedious for students. Even though no student has the guts to stand up and refuse to take on the task, it is evident that they are suffering from the arrangement. This article has presented both perspectives in terms of the assignments. Therefore, it will be an eye-opener to the key stakeholders and fuel changes in the education sector.
FAQs
Should homework be banned? 
The debate on whether should homework be banned pros and cons, and other issues is complex and has reasonable arguments in both camps. All those people who advocate banning homework argue that it can lead to stress, anxiety, and even burnout. At the same time, proponents of home assignments argue that tasks reinforce the process of learning, help boost discipline, as well as prepare undergrads for the commitments of post-college life. 
Are there any alternatives to traditional homework assignments? 
Those who wonder ​​should student have homework or not should consider alternatives to conventional homework tasks, such as project-based learning (undergrads engage in hands-on projects that apply materials learned in class), flipped learning (undergrads watch instructional videos to discuss later in the class), and interactive online platforms that together make the process of learning more interesting and enjoyable.