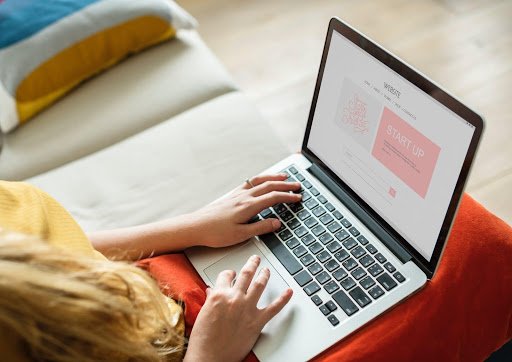 Academic assignments are very unpredictable. There are various fields, for example, Computer Programming or MBA, that you can be tested on, and one of them is writing a report. Whereas writing an essay is rather general, when report writing, you have to concentrate on factual information while taking any scientific and technical courses. Want to know how to write a report for a university assignment?
This article contains the instructions and guidelines concerning report writing, its target audience, and the problems to be addressed while completing the task.
If you're a student struggling with a report writing assignment, you might wonder, "Who can write my assignment for me?" It's understandable to feel overwhelmed and seek assistance when faced with a challenging academic task. Fortunately, many online writing services can help you complete your report writing assignment. These services offer professional writers who are experts in various fields and can provide high-quality, original content within your deadline. Before choosing a writing service, research and read reviews to ensure that you select a reputable and trustworthy company. With the right assistance, you can successfully complete your report writing assignment and achieve academic success.
How to Write a Report-Type Assignment: 9 Key Elements to Consider
A report is a short, well-planned, concise document written to address a specific purpose (to analyze a situation or issue) and audience (educators, a chief, subordinates, etc.) When writing a report, you should ensure that you address the highlighted issue adequately, providing evidence for each and every fact you mention. However, if you struggle with any of these steps or don't have the time to complete the assignment, you may consider using a homework writing service. If you ask, "How to write my report?" the following points will be useful for you:
Title Page.

Every paper should have the name given to a particular type of work. You can learn how to write academic-style titles from Mark Fullmer, a teacher of English writing 101/102. If we are speaking about a report, you should state it in the title. Other details that you may need to include are your name, the university, and the date of submission if you are a student. And if you're a worker who prepares a report for a chief, don't forget to mention the organization's name.
Have a look at the example.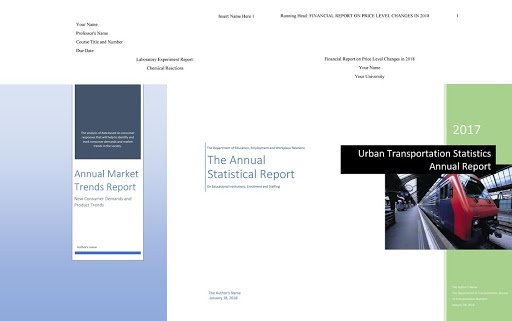 Executive summary report.

A good report should have a summary that is approximately ½ of a page. The main details that should be included are a briefing on the main ideas discussed in the report, the analysis methods used, findings, and conclusions/recommendations, if any. It is important to clarify this so that your tutor/chief understands what you are doing right from the start of the report.

Table of content.

There should be a page of your report where a list of chapters/subsections with headlines and the page numbers are presented. Make this guide useful for your readers as they will easily find what they will be interested in, whether the findings or research methods chapters.

List of abbreviations and symbols.

If you are writing, for example, a technical report, there should be a separate list of the abbreviations used in your report. The technical language can be comprehensible for you and your professor, but others will struggle with most technical terms. Moreover, if you use some formulas for calculating, provide these symbols in this list as well.

Introduction.

The first chapter of your report should introduce the topic under discussion, some known information, and your approaches to the topic and how they relate to the other works.

The main body.

A good report, the topic of which is well-researched, should have 3 sections in the main part – methods, results, and discussion. In this part, you should include the research methods that are used and procedures that are followed to achieve the results of your analysis, then, you are also required to discuss your findings.

Conclusions and recommendations.

The concluding chapter should include an overview of the main ideas discussed in the report. Highlight your most central findings without including new ideas. Additionally, you can make suggestions for further research in the field you report on.

Reference list.

Every academic paper should have references, and there is no exemption when writing a report. Even if you are supposed to consider a particular subject on your own, you can't escape from someone's findings or ideas. Provide a list of the sources you consulted when conducting your research. Details to be included in the reference list are the data of all books, papers, reports, etc., you refer to in the text. In general, all sources are listed in alphabetical order by the surname of the author.

Appendices.

This section comprises all derivations, details, schemes, and listings that make your research/analysis in-depth. You may ask why it is necessary to separate this section. Can you imagine how boring it will be to read your report when there are tables, tables, and schemes on its pages? There is such a page for that purpose, but it is not always obligatory to have it in reports.
How to Make a Good Report: 5 Skills Needed
You may think that you need just a pen and a piece of paper to write a report. Indeed, you must have a set of skills to complete this assignment successfully. What are they?
The skill to estimate adequately the time needed to complete the assignment.

Usually, a student may procrastinate till the last minute as he/she is sure that it is a very easy task to write a report. Or vice versa – he/she believes this work requires much time. As a result, they spend a week or even weeks entirely on writing a report. What happens, then? Demotivation in studying and a 'jumpy' eye are guaranteed to you. As you understand, you should apply all essential time management skills to boost your productivity.

The skill to define the scope of the study.

A full understanding of the field of study is very important, but it plays into your hands when you know all the points that should be covered in the research project. So, it has to be defined at a preliminary stage of writing a report to arrive at more logical findings/conclusions. Outline the limitations of your study and the data specifications for your research paper.

The researching skills.

The research process involves finding out more about the topic under the question. What does it include in researching? Firstly, using effective tools to collect information. Secondly, refining search queries to obtain better research results. Thirdly, evaluate information found in different sources based on accuracy, validity, and appropriateness for your report. If you have all these skills, you are close to professional report writing.
But what if you don't have the time or the skills to complete the assignment? In this case, you can use a "do my homework" service to help you with your report. These services can provide expert assistance with research, analysis, and writing to help you produce a high-quality report that meets your requirements and deadlines. Be sure to choose a reputable service that provides original and plagiarism-free work. With the help of a "do my assignment" service, you can save time and get the grades you need.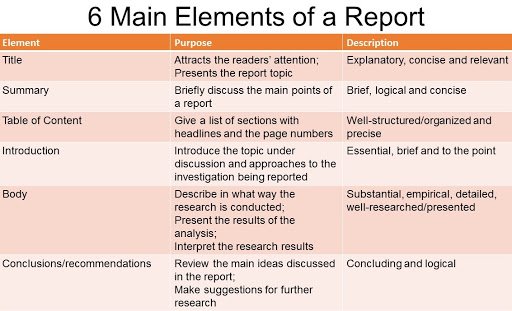 The skill to plan and structure a piece of writing.

According to CogniFit, the skill to plan forms our executive functions. It is a process that allows us to choose what needs to be done and what doesn't. If you can create a framework for your paper writing, it will help you be excellent at it. Even short pieces require planning to be concise and to the point. Your report should fulfill its purpose to answer the assignment question according to a specific structure.

Proofreading and editing skills.

You probably want to present your report in the best possible light. Without any doubt, you are tired when finishing the assignment. Without proofreading your work, you might submit a paper with numerous grammar errors, unpunctuated sentences, or spelling mistakes. Moreover, you should remember what style you are required to use – whether it is an APA, MLA, or Harvard. All of them have peculiarities you should pay attention to while producing a report.
After reading this article, don't just sit and enjoy the victory over report writing. The battle has not started and has not even been won yet. Let today be the day when you know how to write good academic reports. Subsequently, you'll start writing reports as required. Practice makes perfect!
However, even with practice, some students may still struggle with report writing for various reasons, such as a lack of time or poor writing skills. In such cases, an assignment writing service can come in handy. These services provide professional assistance with report writing, ensuring that you receive a well-structured and well-written report that meets your academic requirements. These services employ experienced writers with the necessary skills and knowledge to handle different reports.