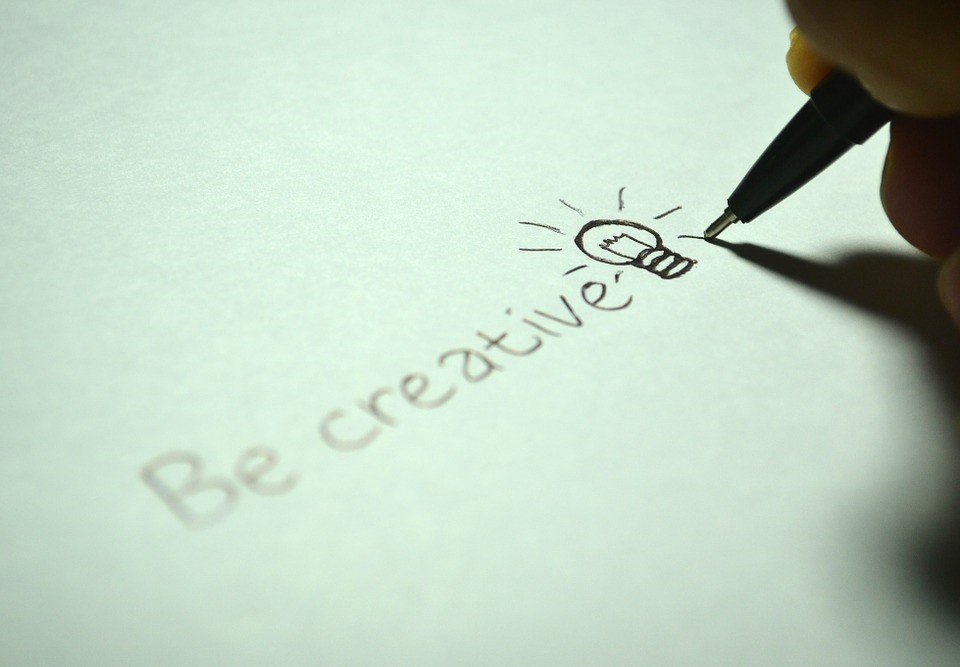 It's one thing to think about the amazing ideas, and it's totally another thing to put them into action. The same situation may occur in writing either a novel or an assignment. Let's face it, almost every famous writer can be found in a situation when he/she is supposed to write something creative, but the mind goes blank. What to speak about a student who is assigned to many different tasks?
Irrespective of whether you are in middle or high school, or in a university, once in a while, you can be required to engage in creative writing activities. What is creative writing? It is just a form of writing that uses the creativity of mind to express emotions, thoughts, or feelings. Whereas the other pieces of writing focus more on giving facts and analyzing issues, the creative writing pieces are all about entertaining, spreading, or expressing thoughts.
Creative Writing Assignments for College Students
If you think you are done with creative writing after graduating high school and will never catch yourself thinking, "Who can do my assignment for me?", think twice. Even at the college level, some examiners tend to stimulate the creativity of students. For example, the professors at the College of Charleston managed to set up some exciting projects that made students forget the stress of exams at the end of the semester. The examples of creative assignments at college may include:
Writing a short story or poem that incorporates a specific theme or word
Creating a script for a short film or play
Developing a character and writing a series of journal entries from their perspective
Analyzing and reimagining a classic piece of literature or art
Collaborating with classmates to write and perform a spoken word piece

or any other

assignment example
Whether you need inspiration for a college assignment or want to improve your creative writing skills, these sample assignments can help you get started. Don't hesitate to contact your professors or an assignment writing service for additional support and guidance.
Archaeological Dig for History/Culture/Art and Design Courses
This activity allows students to imagine being active archaeologists. They have to write about something they come across when excavating. They need to describe in detail what they excavate and state its significance in modern world history or culture.
Questionnaire-Based Survey Taker for Social Sciences
Students studying Psychology or Sociology must deal with statistical data. As a rule, they are asked to create a questionnaire for different purposes – collect measurable data from a specific group of people. There is no specific format for a questionnaire/survey, and students have to use their own creativity.
Poems for a Literature Course
If you are taking a literature course at a college, you are likely to be asked to write a poem as an assignment. To score high marks for your poetry assignment, you have to be extra creative and consider all the aspects of the poem evaluation.
High School Creative Writing Assignments
A good teacher should also encourage your creativity at the high-school level. So, how can you be tested for creative assignments in a high school?
To be tested on your creative writing skills in high school, you may be asked to participate in various activities and assignments, such as writing prompts, group brainstorming sessions, and peer reviews. These assignments can help you develop your writing skills, express your ideas and thoughts, and explore different genres and styles. Don't hesitate to ask your teacher or seek assistance from a writing tutor or assignment writing service for additional support and guidance. Both a competent professor and trusted assignment writing services are there to facilitate your academic journey.
One-Sentence Story
Have you ever heard from your educator, "Speak quickly as I'm in a hurry now"? As a rule, you must formulate your ideas as briefly as possible. The same task is in the given creative activity – you are only given one sentence and are required to use all your creativity to come up with a complete story. Read 15 amazing 1-line stories to have an idea what you're required.
Writing a Spontaneous Speech
At Stanford Graduate School of Business, you'll find the article by a lecturer on the essentials of strategic communication, Matt Abrahams, who states that spontaneous public speaking is much more prevalent than planned speaking, especially in the business area. A speech should address a particular audience, meaning you must select your vocabulary carefully. Besides, you also have to be creative and make your speech enjoyable to listen. In the estimation of most tutors, it is better to be still ready for these off-the-cuff conversations by writing a speech, then producing it in real-life conditions.
Creative Imaginary Story Writing
In many creative writing workshops, you'll find the task of crafting creative compositions. You may ask, "Every day I write my compositions, and my creativity scope is limited to strict academic requirements". In fact, things are different when writing a creative story. Students are given a topic and required to create an imaginary story. In the first instance, you can be asked to finish a story. Then, you'll need to come up with a story based on some pictures, melodies, etc. Every piece of writing has to correspond to the topic as you imagine it, at the same time, be informative and interesting to read.
Creative Writing Assignments for Middle School Students
Students' creativity is an important ability in middle school. There, students are taught to use their imagination to produce new ideas. What assignments can test your creativity in middle school?
Students can benefit from assignments encouraging them to write in different genres or styles, such as science fiction, mystery, or historical fiction. Students can also practice their descriptive writing skills by creating vivid settings or characters or experimenting with different points of view. Collaborative assignments, such as creating a class anthology or magazine, can help students develop teamwork and communication skills. Remember, these assignments aim to test your creativity, help you develop your writing skills, and express yourself in new and exciting ways.
Creative Essay Writing
Students are required to be creative when addressing a specific topic. For example, the topic of the essay can be "What does it mean to be a feminist?" This particular essay addresses a specific niche and requires students to use their creativity to come up with fresh ideas on what to include and what not to include in the essay.
Open-Ended Imaginative Screenplays
This form of creative writing allows students to express their thought freely and creatively without sticking to particular assignment ideas. There are no requirements to follow, no specific issues to solve, and no pressure to produce a finished version. you can write on an open-ended topic. It is a great starting point for you if you dream of being a famous scriptwriter or simply a creative person at work. Learn to be a step ahead, and this step you should take in your middle school. If you feel stuck, consult the best assignment writing service to guide you.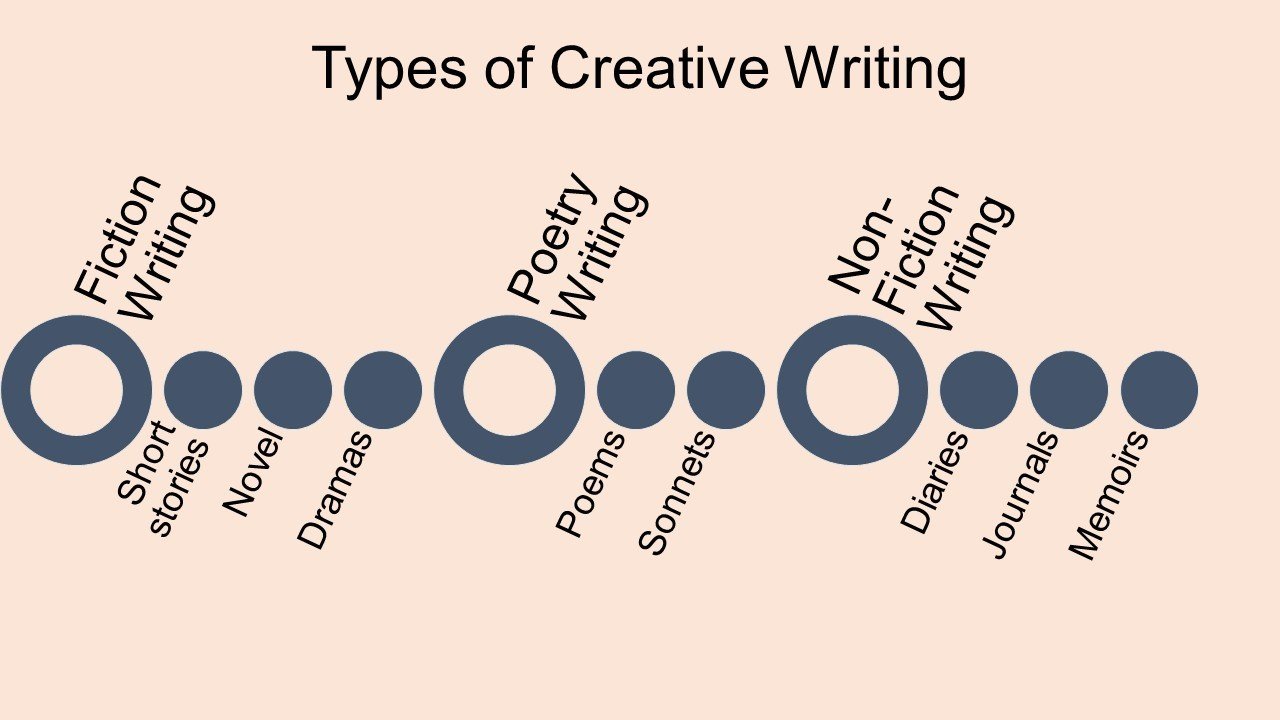 5 Ways of How to Improve Your Creative Writing Skills
If you feel uncertainties about whether your creative writing skills correspond to high standards, it is better to improve them by taking into consideration several effective tips:
1) Read a Lot
If you want to improve your writing creativity and find out more about the existing modes of creative writing, you have to read a lot. You can read English storybooks, find various stories online or even read works from your more creative friend. Today, many creative people have the possibility to keep a blog from which they can take some creative ideas for their assignments. When reading, pay attention to the plot of the story to grasp the author's thoughts and feelings. If you come across any word that you are not familiar with, write it on a piece of paper and find its meaning in a dictionary, for example, in the Oxford Dictionary or any other that is reliable enough.
2) Rewrite a Story
Rewriting is one of the most effective ways to improve your creative writing skills and handle all the assignment writing for students like a pro. Don't get surprised that rewriting can help you become creative as rewriting involves using your own words or paraphrasing. Don't act in such a way. If you find a good story/article interesting, rewrite it according to your preferences or vision. Use different characters and words and different views of the plot.
3) Keep a Personal Journal
You don't know how creative you can be until you keep a personal journal. If something interesting, heartbreaking, or boring happens, write it down in your personal journal, even if it's something like, "I need to write my assignment, and that's trouble." There is no restriction on what you can write in your personal diary, which gives an avenue for creativity. For more effectiveness, ensure that each and every day, you write something in the journal. You will be surprised at how creative you are when you actually read your own journal one month later.
4) Play Imaginative Games
Don't think that playing games is a great excuse for you to get lazy just because you can improve your creativity only by playing imaginative games, not computer ones.  But sometimes, these games can also help you with creative writing assignments. What are these imaginative games? For example, 'What Happens Next?', 'Renaming', 'Opposites' or a game of I S-A. Other than going out to a party or chatting on social media, use this precious time to play a game that will help enhance and improve your creativity. This will be like killing one bird with two stones. It's a nice way to refresh your mind while, at the same time, you will be working on your creativity.
5) Use Creative Writing Prompts
The best way to do so is through constant practice, not only when you're thinking "I need to find new creative assignment ideas." Don't wait for the moment when you will be in an exam room. Try out the following 10 examples of prompt ideas no matter where you are studying – in a college, high or middle school.
You've already know what contributes to your creative writing. Our assignment writing service ideas for creative writing are open to you. Don't hesitate to practice them! With our expert guidance and support, you can enhance your writing skills and achieve academic success. So why wait? Contact us today for assistance with your writing assignments.
FAQs 
How to assignment ideas? 
To find assignment ideas, carefully review the course materials and syllabus in order to understand the topics that were covered and all the objectives of the assignments. Look for inspiration from sources like academic journals, textbooks, trusted sites, and online articles. Join discussions with fellow students and check out real-world applications and current events that align with the course content to create captivating and relevant assignments that prove your critical thinking abilities and understanding.
How to make your assignment creative?
To make any paper creative, explore innovative approaches and unique angles to the assigned topic in order to be able to present it in an engaging and fresh way. Include multimedia stuff like infographics, images, illustrations, video, and audio files to boost the visual appeal and explain complex issues in simple terms. Do not shy away from including your personal experiences, creative writing styles, impressive facts, and stats, as well as anecdotes.